Lexi duPont // Skier
My whole responsibility is to this moment. Beyond that, there is nothing.
Lexi duPont is a professional skier, adventurer and outdoor enthusiast. The Sun Valley native dawned her first skis at the age of two, focusing initially on ski racing before catapulting into the world of big-mountain skiing. A former Junior Olympics competitor and Freeskiing World Tour contender, Lexi is a member of Eddie Bauer's First Ascent team and the Global K2 Ski Team who tackles mountains with a rare balance of grit, grace and effervescent determination. Her career has been marked with notable first descents in the Arctic Circle's Northernmost Tip of Svalbard Norway and across Southeast Alaska, as well as starring roles in ski films, including Warren Miller's Wintervention and the all-female documentary Pretty Faces. An advocate for Mother Earth and the role of women and girls in sports, she has taken part in humanitarian missions in Kyrgyzstan, Tanzania and Cambodia.
When she's not chasing powder, Lexi can be found sailing, surfing, climbing, practicing yoga or relaxing in her 500-square-foot geodesic tiny home. She recently earned her pilot's license, citing the sky as her next area of exploration.
Achievements:
Circumnavigated the globe with Archbishop Desmond Tutu
First descents in the Arctic Circle the northernmost tip of Svalbard Norway
First descents across Southeast Alaska
3rd place Red Bull Cold Rush 2016
4th place Red Bull Cold Rush 2013
Best female performance Powder Magazine Nominee 2015 and 2013
Star in Warren Miller, Poor Boyz Productions, Stellar Media, and Unicorn Picnic films
Climbed Mount Kilimanjaro as a fundraiser for the Make A Difference Foundation
Junior Olympic and Freeride World Tour contender
Tiny Home Dweller and Mother Earth Worshiper

Connect with Lexi:
"
The really alive person is the here-now person. She lives only in the moment, for the moment.
Watch Lexi's top moments from the 2016 season
"
You have to get your head and your heart on the same path.
Watch Lexi's Warren Miller Athlete Profile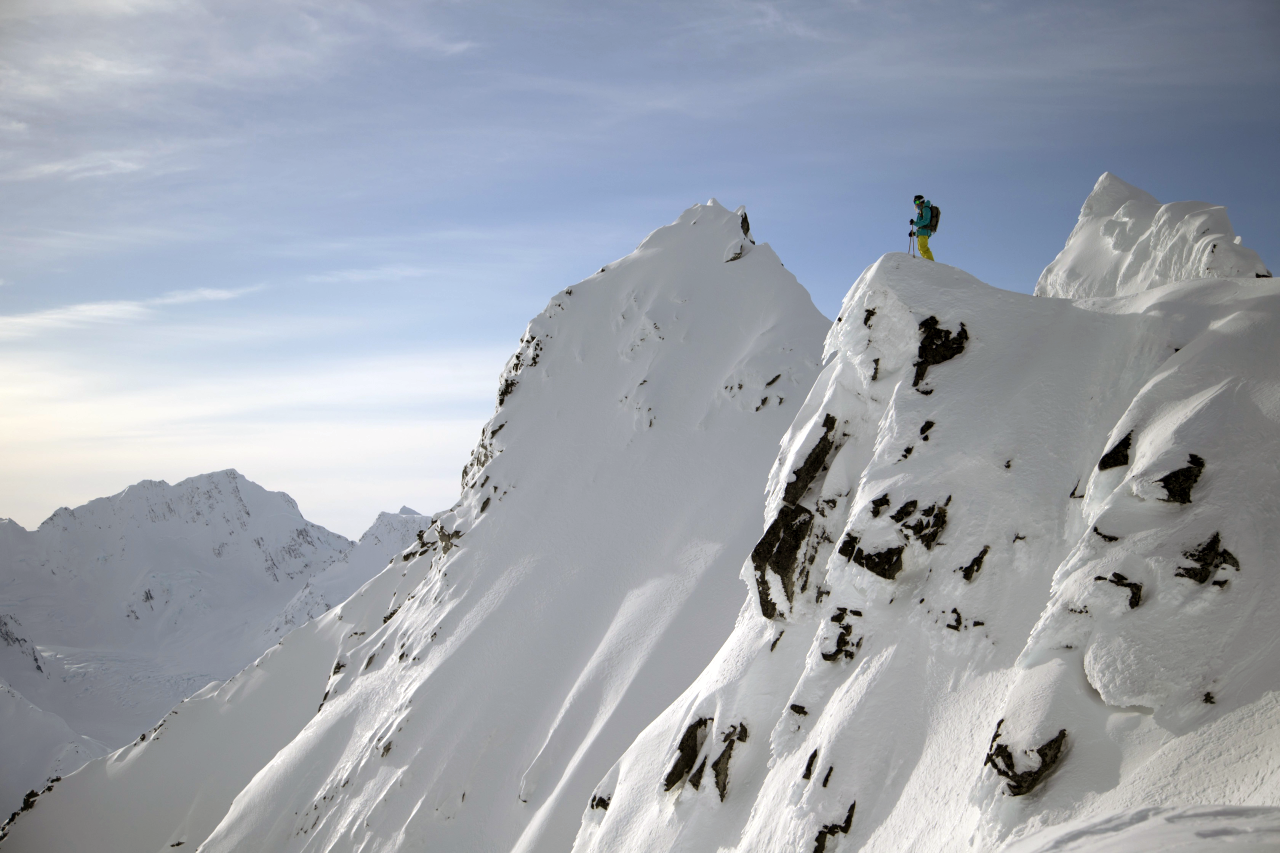 Discover more about the RXR Team:
Previous Athlete // KATE COURTNEY
Next Athlete // Emily Harrington